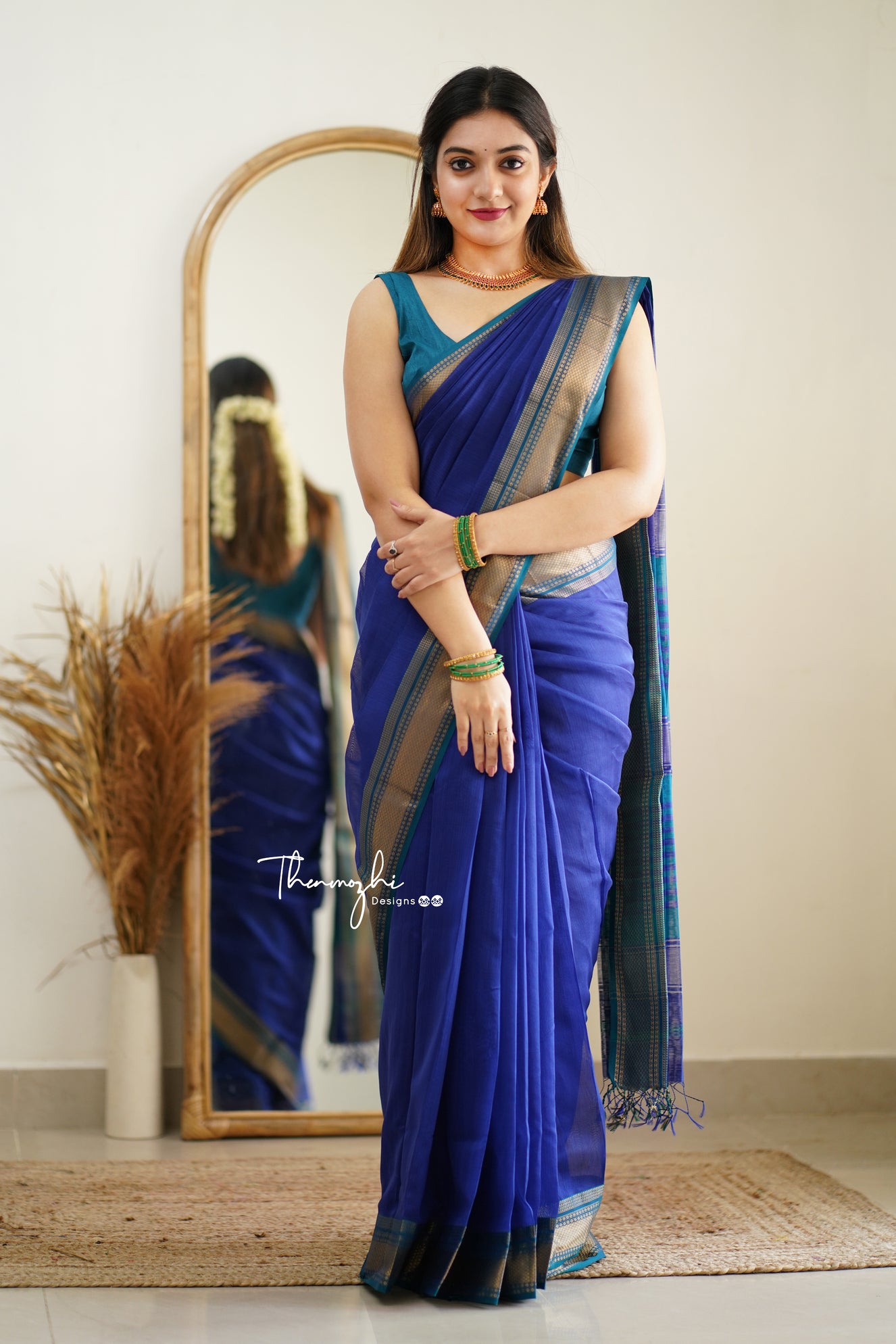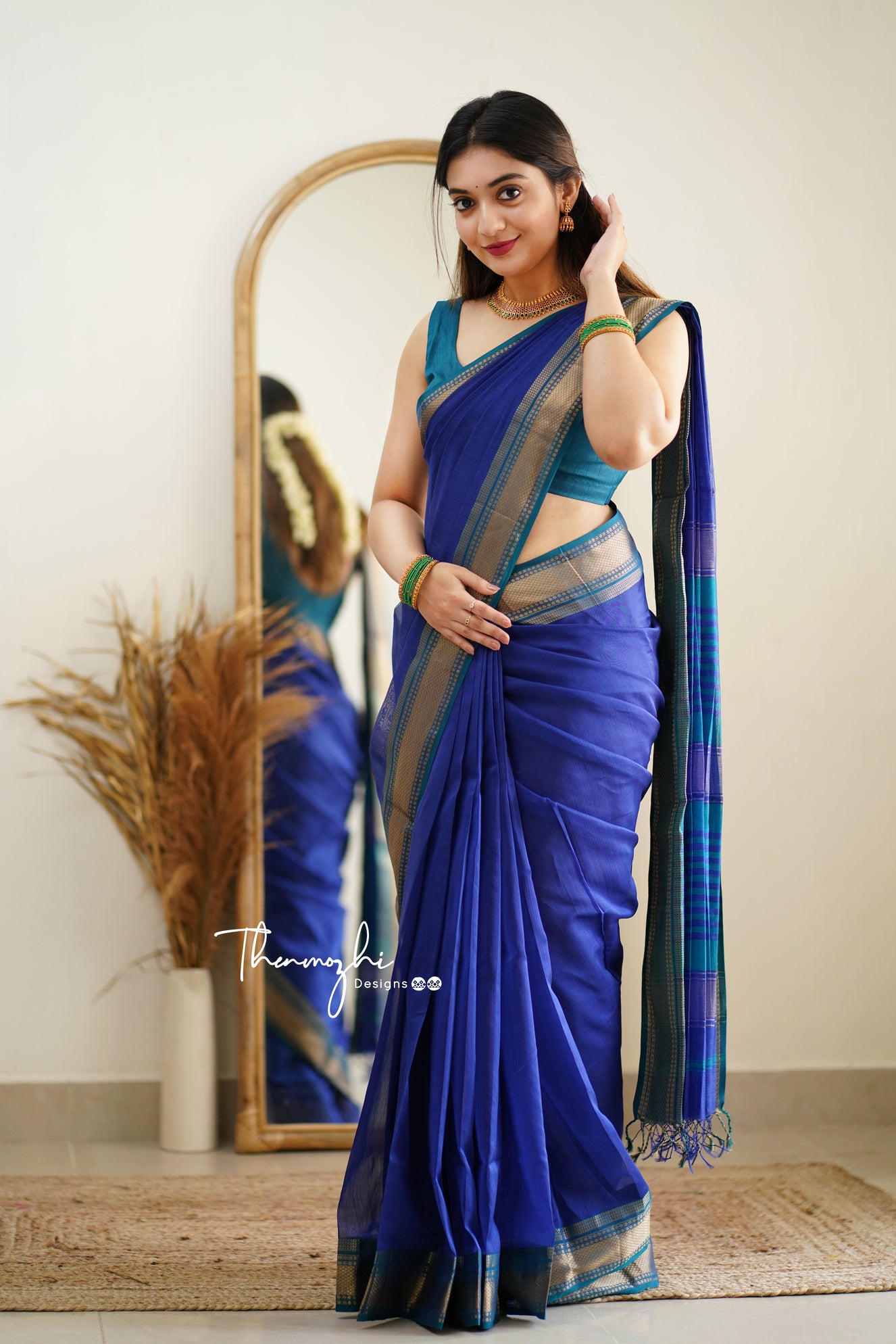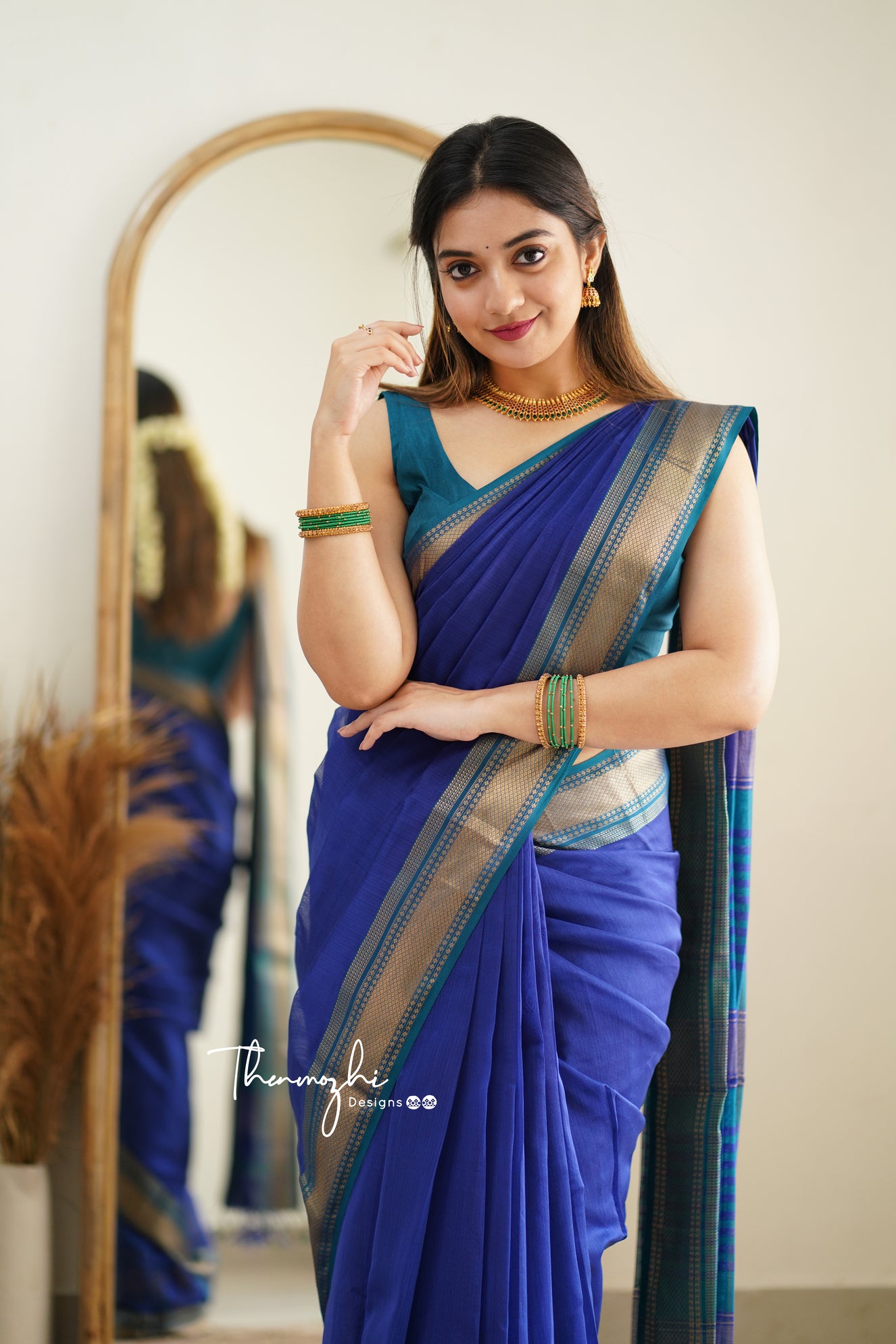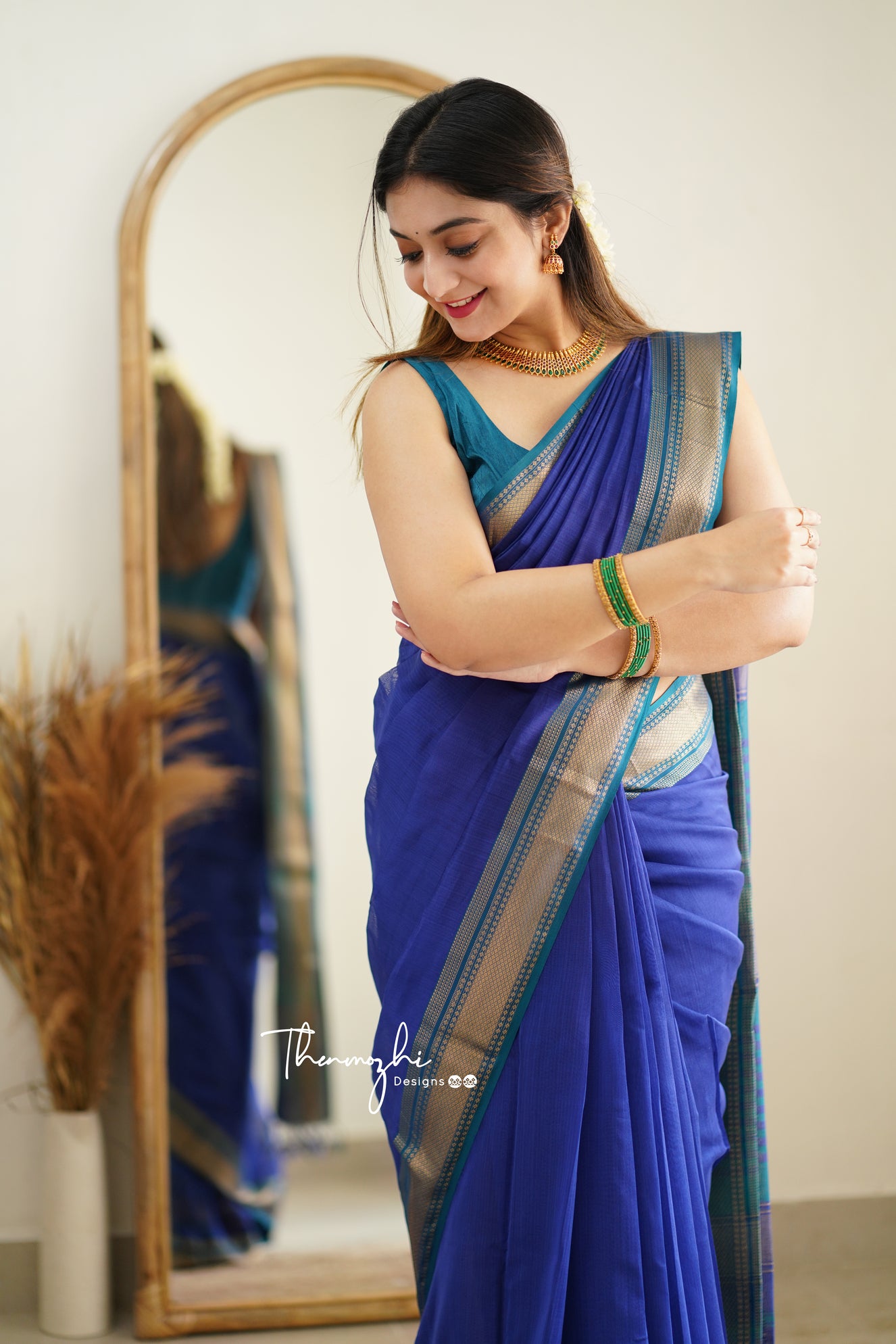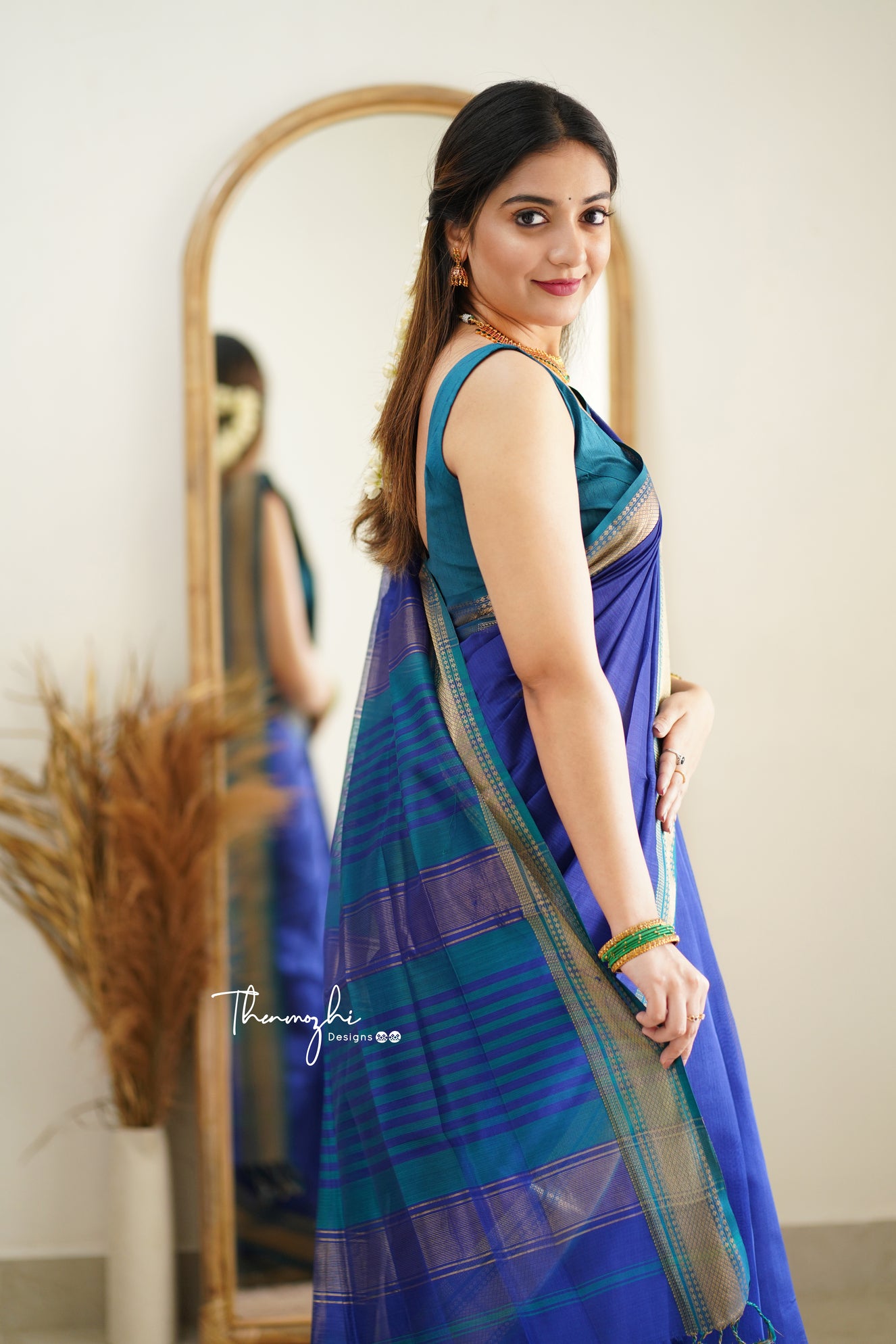 Diva (Blue) - Maheshwari Silk Cotton Handloom Saree
---
Saree Description
Fabric - Maheshwari Silk Cotton (Handloom)
Length - 6.3m including attached blouse
Unveiling 'Diva' - an exquisite blue Maheshwari silk cotton saree that stands as a symbol of timeless elegance. Crafted on traditional handlooms, the Diva saree captures the essence of festivity with hints of yellow, adding a touch of vibrancy.
The allure of Maheshwari silk cotton intertwines with the luxury of silk cotton, presenting an ensemble that's truly fit for the festive season. To retain the saree's luminous sheen and the intricacies of its handloom craftsmanship, we recommend a gentle dry clean. Embrace the Diva within you and let every drape reflect your grandeur and style.
Blouse Description
Attached Blouse - 80 cm
Blouse Color - Contrast Blouse
First time wash - Dry Clean
Subsequent washes - Use Mild detergent and hand wash gently with cold water and dry in shade
Orders will be shipped within 1 to 3 business days from the date of
order. It tentatively takes 2 to 4 business days for a domestic shipment & 7 to 9 business days for an international shipment to be
delivered from the date of dispatch

If it is urgent & shipping address is in Chennai, then you can arrange a Swiggy/Dunzo pick up
Any additional taxes/import duties/customs charges levied by the country of import will be borne by the customer. The customer is liable to reimburse the carrier for any such charges paid by carrier on behalf of
the customer
We try to stay as accurate to the original colors as possible with pictures However, due to the
different screen calibrations and photography, colors may vary slightly from pictures
Since the product is hand woven there might be slight unevenness and irregularities in the weave pattern.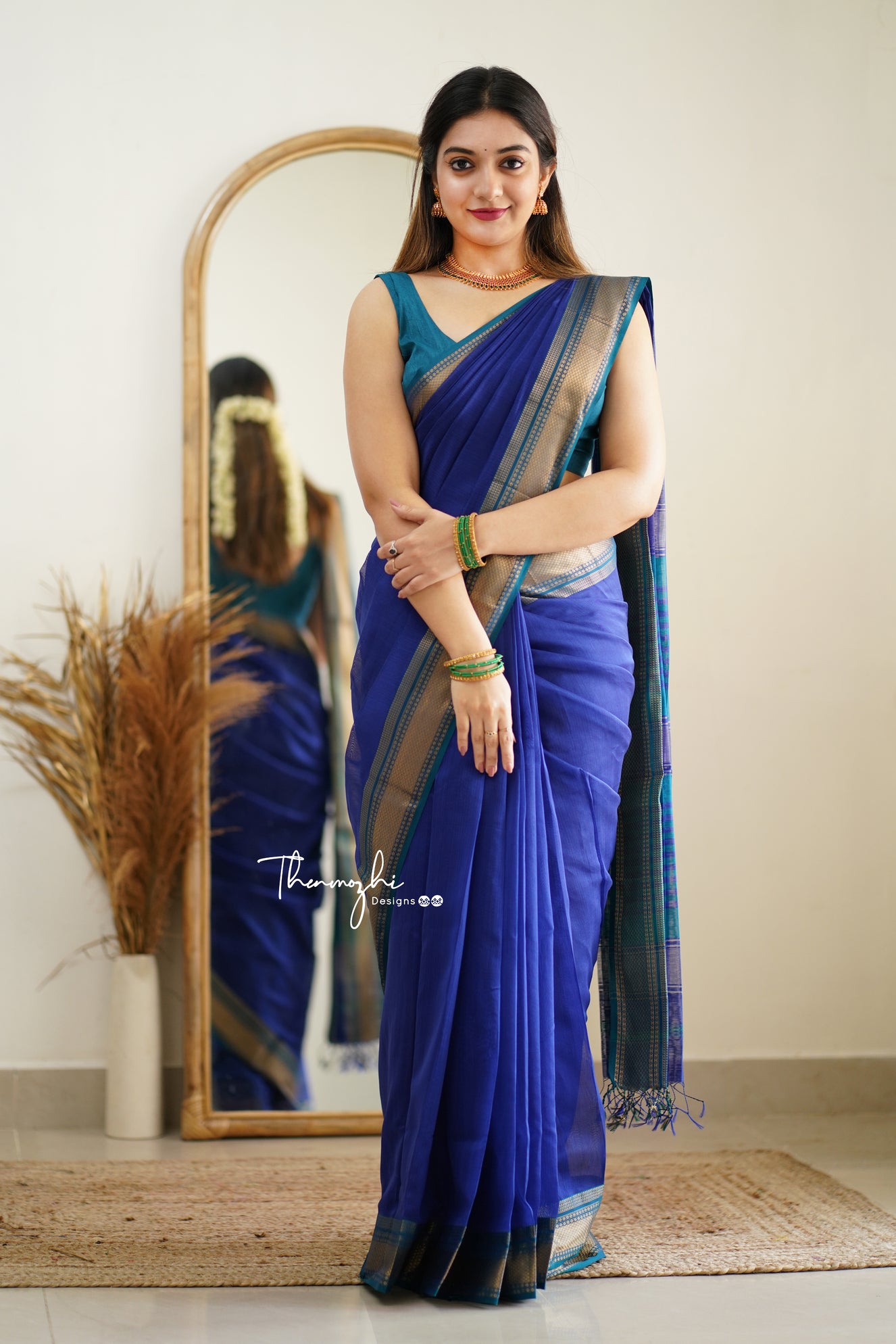 Diva (Blue) - Maheshwari Silk Cotton Handloom Saree
Sale price
Rs.3,333
Regular price
Choose options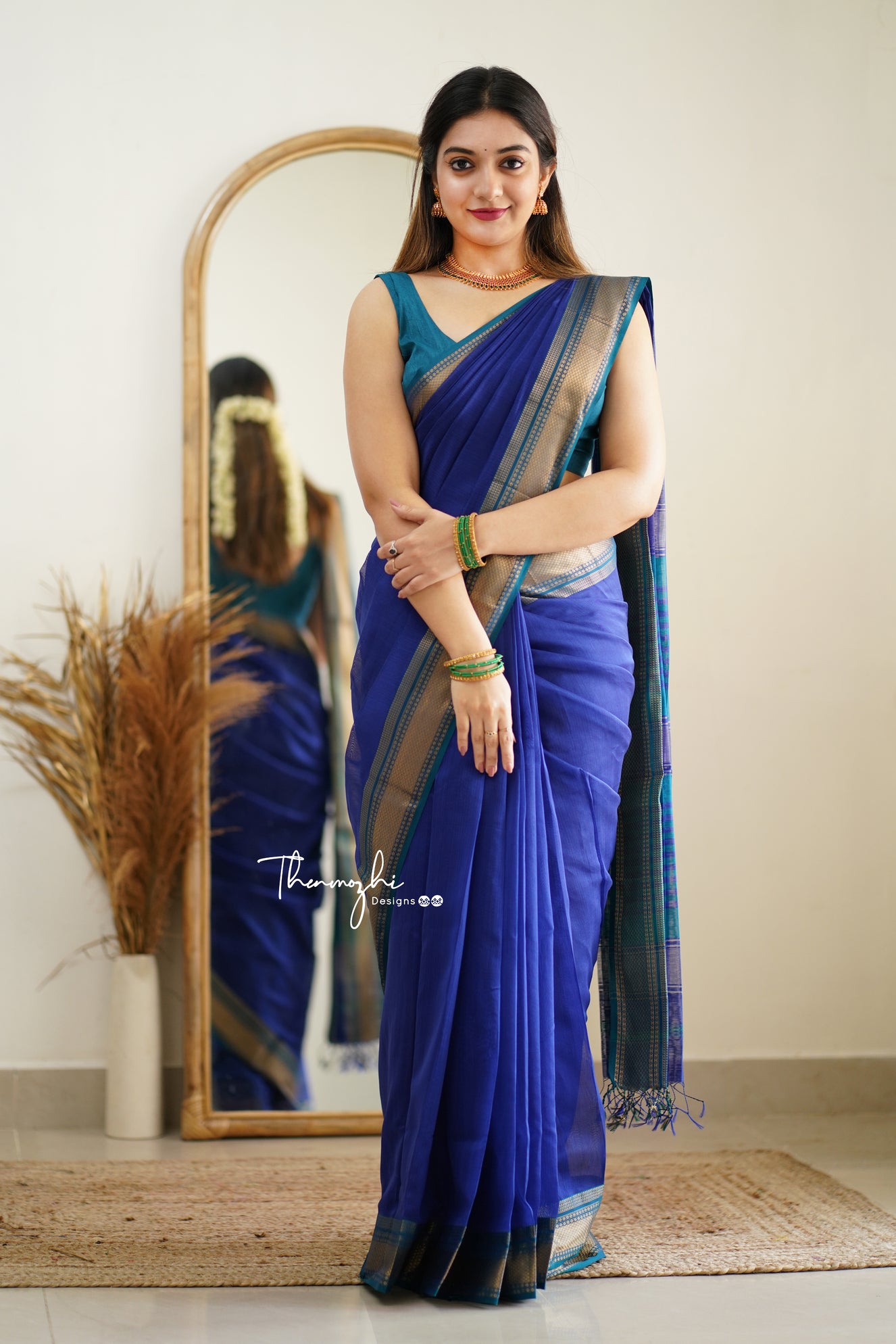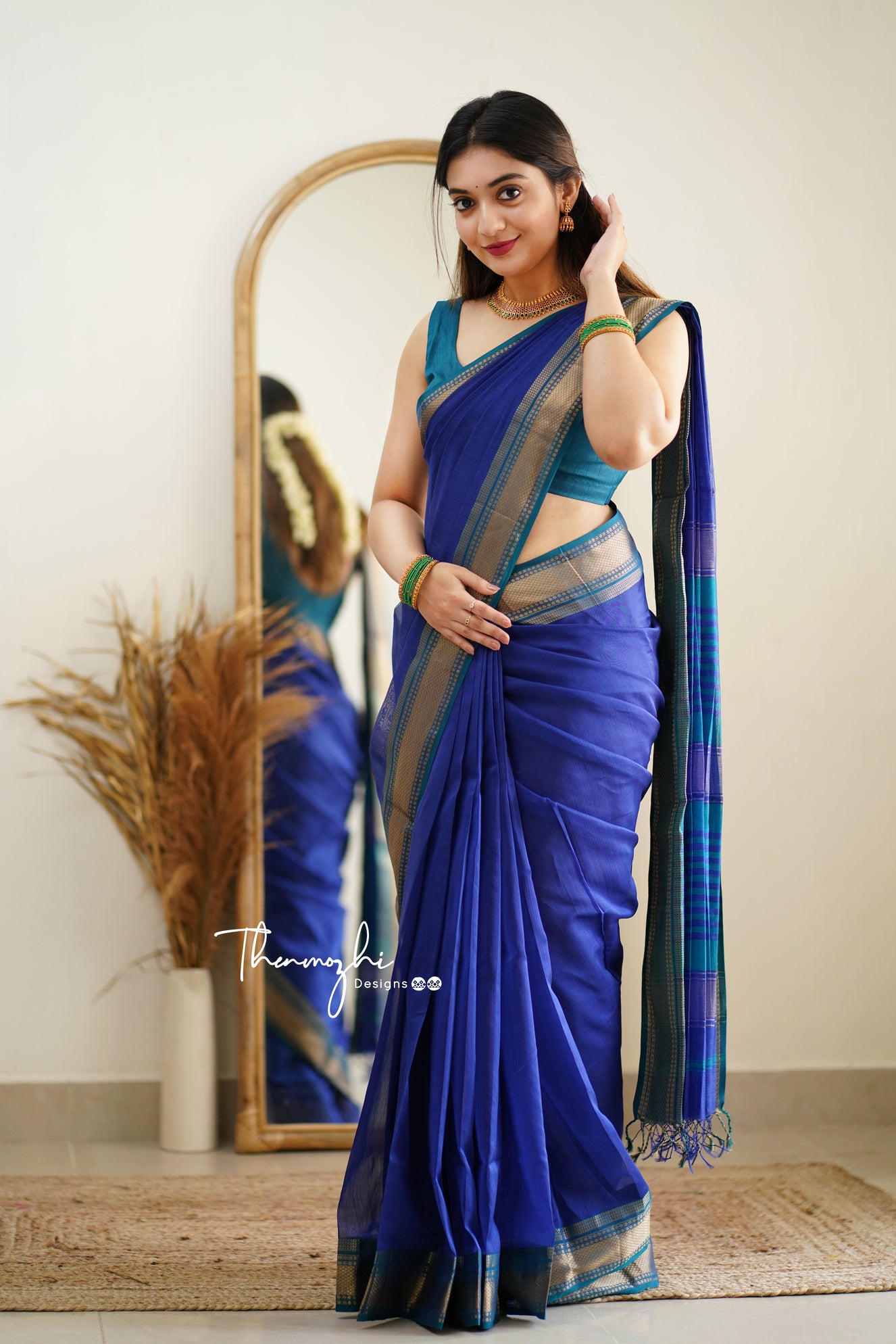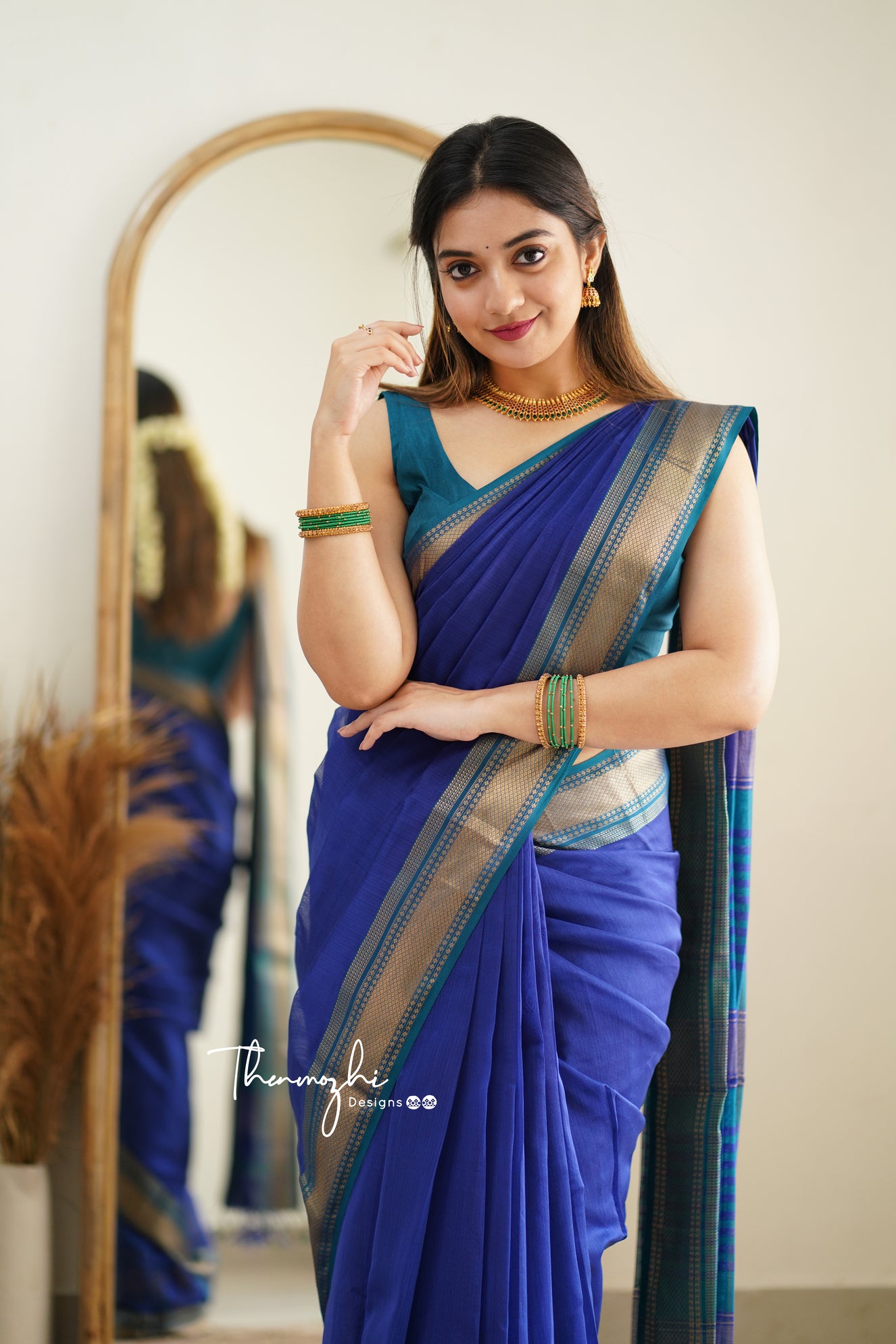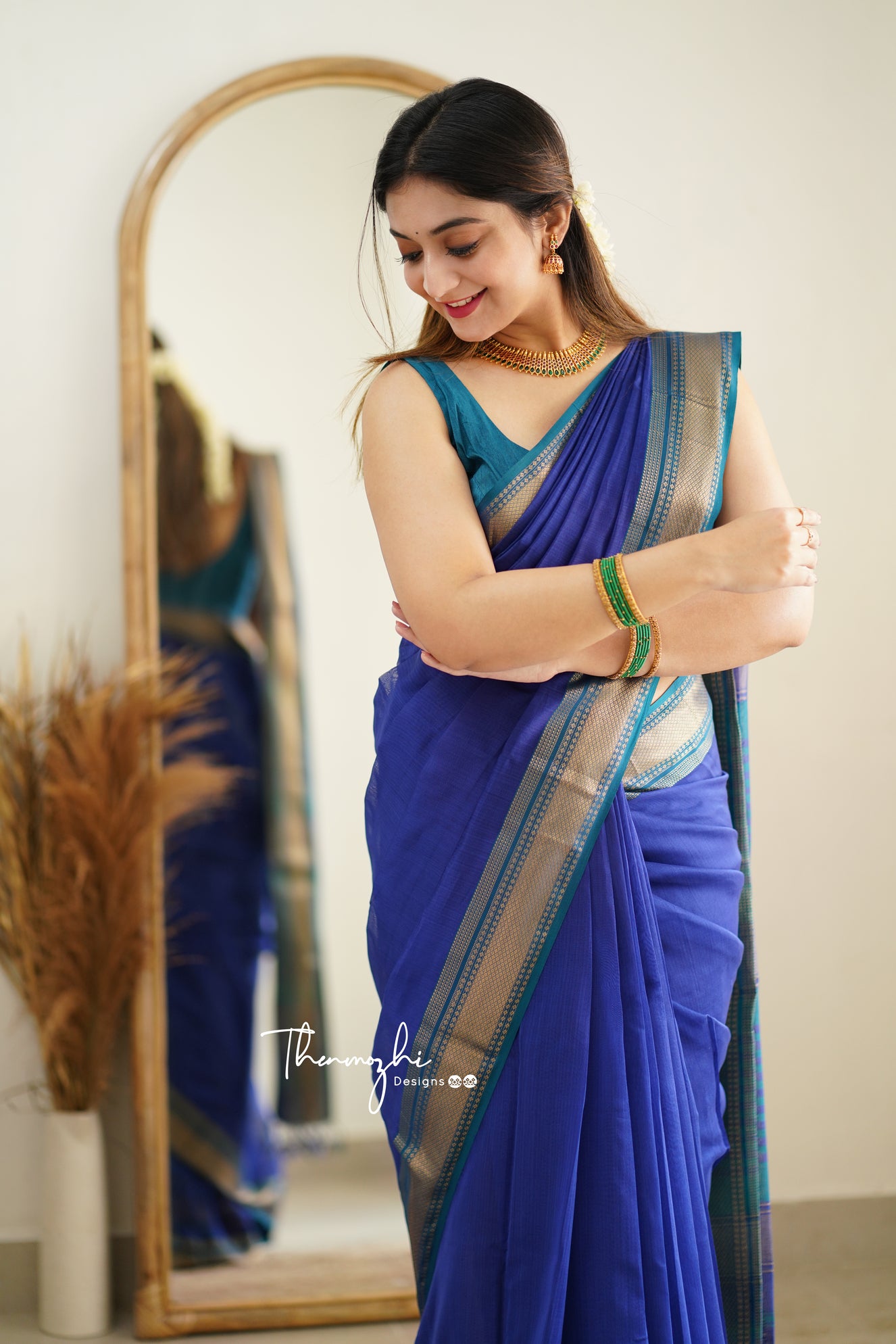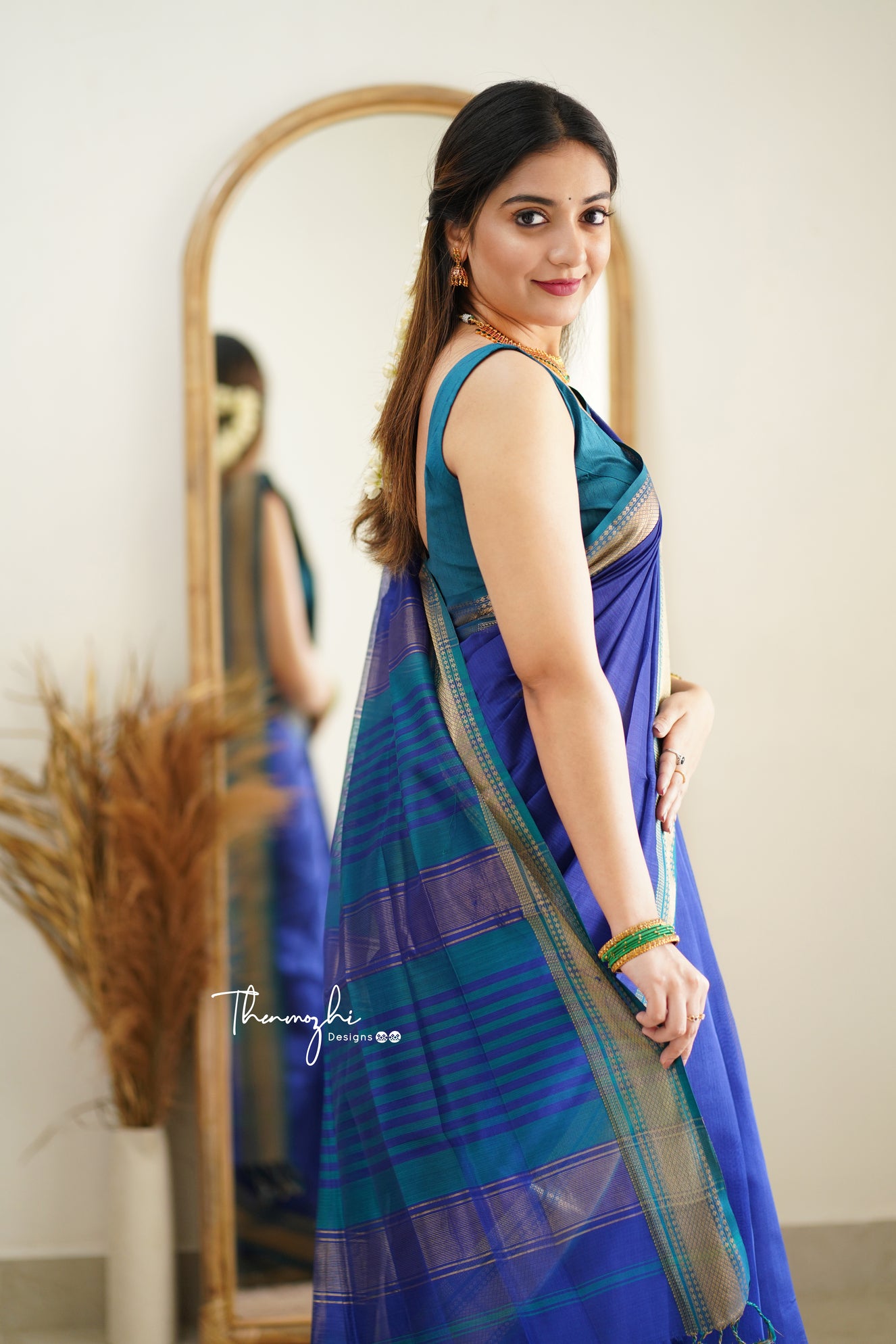 Diva (Blue) - Maheshwari Silk Cotton Handloom Saree
Diva (Blue) - Maheshwari Silk Cotton Handloom Saree